According  To- Under-eye skincare 101: everything you need to know , Tips for caring for the delicate skin under your eyes
Under the eyes, our skin is the thinnest in the body, which makes it particularly susceptible to showing early signs of aging, such as fine lines, wrinkles, and dark circles. Providing specialised care for the skin under our eyes is just as important as maintaining skincare routines for the rest of our face because the condition of this area can significantly affect our overall appearance, making us appear fatigued and dull.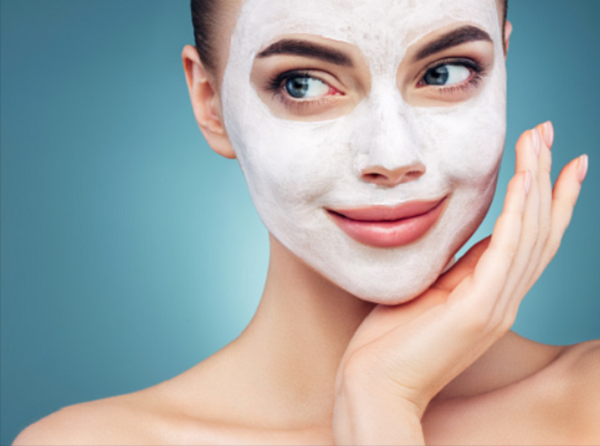 Anatomy of the undereyes
According to Dr Akshi Bansal, consultant dermatologist and hair transplant surgeon at Manipal Hospitals in Bengaluru, the sebaceous glands located under the eye are less abundant as compared to other areas of the face. This makes this area particularly prone to dryness. However, unless there is a specific problem, one should not have to purchase a different moisturiser or SPF specifically for the under-eye area. Instead, Dr Bansal recommends applying whatever products that they use on their face also in the under-eye area – including sunscreen.
Eye creams: what to look for
Even though Dr Bansal does not recommend the use of under-eye creams, she emphasizes that when using such creams for specific conditions, such as dryness, one should be aware of the ingredients used.
A dermatologist at Manipal Hospitals in Bengaluru, Dr Divya Gupta, says that eye masks help with better hydration and are more effective than balms and creams. "But for specific problems like darkening, it would be better to go for creams containing depigmenting agents, which are not present in most masks."
Under-eye creams with a thicker texture and a balm-like consistency are recommended if your regular face moisturiser is not helping. Here are some ingredients to look for:
Ceramides and hyaluronic acid are natural moisturizing agents.
For anti-aging properties, choose creams with retinoids, especially those with low concentrations. Some formulations to look out for include retinaldehyde and retinol.
Dark circles can stem from various sources. Treating hyperpigmentation involves gentle skin lightening agents like licorice root extract, niacinamide, and low-concentration acids like malic and lactic acid. Vitamin K and arnica are two other powerful alternatives to try. To reduce the visibility of dark circles, titanium oxide and zinc oxide act as optical diffusers in certain SPF products that can camouflage the darkness, but won't address the source of the issue. Read Also- Seven ways social media platforms can affect your wellbeingness
Here are some dos and don'ts to keep in mind
Dr Anika Goel, dermatologist, hair transplant surgeon, and founder of Soul Derma Clinic in New Delhi, says the skin around our eyes is thin and sensitive, and requires special care and caution.
Dr Goel recommends these under-eye skincare dos and don'ts:
Follow these steps:
Make sure the under-eye skin is well moisturized
Be sure to remove your make-up before going to bed
Under-eye creams should be used
Make sure your eyes are protected with sunscreen
If you tend to wake up with bags under your eyes, sleep with your head slightly propped up on a pillow
To soothe your eyes, apply cool compresses
When outdoors, wear sunglasses
The don'ts are:
Makeup and eyeliner should not be worn to sleep
Eyes should be protected from high concentrations of actives and acids
Eyes should not be rubbed
Smoking should be avoided
A dermatologist should also be consulted if you have bags, dark circles, hollowness or wrinkles, as these conditions may require further medical or surgical treatment.
Follow these steps:
7-8 hours of sleep a day is recommended.
Physical sunscreens are better than chemical sunscreens, since chemical sunscreens can irritate the eyes.
Especially if you sneeze frequently and suffer from allergies, lubricating eye drops can prevent itchiness.
Use milder concentrations of retinoid before using an active ingredient like moisturizer
Observe these don'ts:
Especially if you suffer from allergies, do not rub your eyes excessively. Instead of rubbing off your eye makeup with a cotton pad, use a make-up removal balm and a compact to remove it.
You should not use aggressive night creams under your eyes as well. This area may be irritated if the ingredients you use on the rest of your face are too abrasive.
Under-eye irritation can be caused by harsh exfoliating acids.
The trend of at-home peels is gaining popularity, but the same peel can irritate the under-eye area.
In addition to alcohol consumption, smoking should be avoided if you wake up puffy.
Whenever possible, avoid liquid-based eye products and serums. You need something a bit thicker that penetrates into the creases without running off. Recommended- Unwind Yourself With The Magic of Medicinal Mushrooms For Sleep