According To-New treatment reduces blood cancer progression by 74 percent , People with a rare form of blood cancer can reduce their risk of disease progression by 74 percent by genetically modifying their immune cells.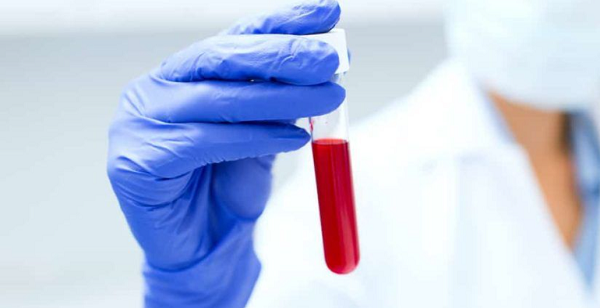 During a clinical trial, ciltacabtagene autoleucel – also known as Carvykti – was tested on 419 patients with multiple myeloma who did not respond to lenalidomide, the current frontline chemotherapy drug.
During the American Society of Clinical Oncology's annual meeting, where results were presented, Oreofe Odejide explained that lenalidomide has become a standard treatment for people with myeloma, but the number of patients whose disease no longer responds to the drug has increased as its use has increased.
Odejide, an expert who was not involved in the study, said that iltacabtagene autoleucel "delivers remarkably effective outcomes compared to patients' current options" and can be safely used early in treatment.
In addition to harming the bones, kidneys, and immune system, multiple myeloma affects plasma cells, a type of white blood cell.
According to the Cleveland Clinic, it affects seven people out of 100,000 every year; in the United States, 100,000 people are affected. It is currently incurable, but progression can be slowed.
As the disease progresses, the risk increases with age, with men more likely to be affected than women, and Black people more likely to be affected.
Ciltacabtagene autoleucel was randomly assigned to half of the patients in the new clinical trial, while chemotherapy and steroids were given to the other half.
The researchers found that ciltacabtagene autoleucel reduced the risk of disease progression by 74 percent compared to standard-of-care treatments over 16 months. Read Also-New treatment reduces blood cancer progression by 74 percent
A newer form of treatment, ciltacabtagene autoleucel is a type of chimeric antigen receptor (CAR) T-cell therapy.
In CAR T-cell therapy, disease-fighting T cells are removed from a patient and genetically engineered in a laboratory to have receptors that seek out and kill cancer cells once they are returned to the body.
Infections and low blood cell counts were common adverse events in both groups.
Approximately three-quarters of the patients receiving ciltacabtagene autoleucel developed cytokine release syndrome, which can damage multiple organs.
A small number of patients taking ciltacabtagene autoleucel developed immune effector cell-associated neurotoxicity syndrome (ICANS), which affects the nervous system.
To determine long-term effects and impacts on quality of life, the researchers will continue to follow the study participants.
Janssen Research & Development and Legend Biotech, USA, funded the clinical trial.New treatment reduces blood cancer progression by 74 percent